Food for your eyes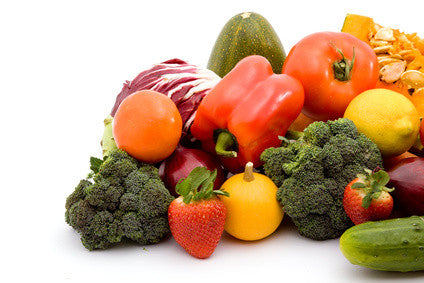 Protecting yourself from eye diseases involves many things, and one that is so often forgotten is the power of nutrition. Healthy eating is very beneficial to your eyes. Eating food which contain certain nutrients, such as Vitamin A, Vitamin C and omega-3 regularly can help to maintain eye health. Here are ten items of food.
1. Spinach
Green vegetables are a must for eye health, and spinach contains many nutrients in high quantities. Easily stir-fried with some soy sauce, just go for it!
2. Salmon
It is recommended that you eat fish, which includes many essential omega-3 fatty acids, at least once a week. 
3. Carrots
Although carrots do not help you see in the dark (as a prevailing myths supposes), filled with Vitamin A and lutein it is a essential ingredient for your diet. It is also an easy snack!
4. Blueberries
With antioxidants abounding, blueberries strengthen eyes and are scrumptious too!
5. Sweet Potato
The humble Sweet Potato also contains Vitamin A.
6. Capsicum of all varieties have one of the richest sources of Vitamin A and C. 
7. A handful of Walnuts a day contain enough omega-3 fatty acids to ensure your eyes are kept in top shape.
8. Avocados are a must for a eye-healthy diet. 
9. Broccoli has a good amount of Vitamin B2, and also contains Lutein, another essential ingredient of eye health
10. Strawberries with antioxidants benefit your eyes and your taste buds will love it too!
---